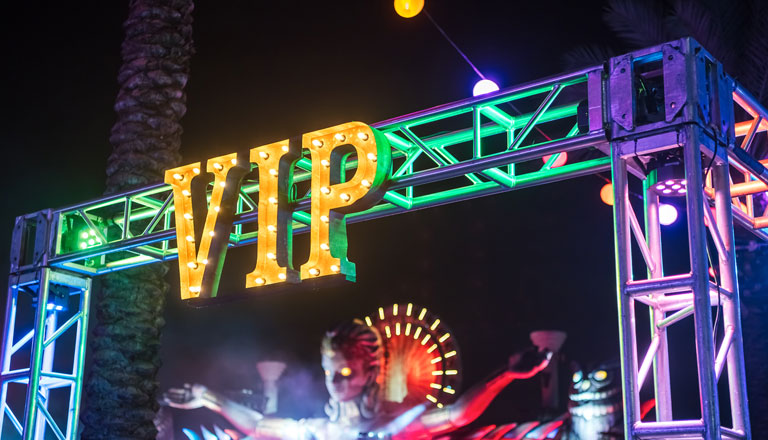 VIP
Take your festival weekend to the next level and treat yourself to some unique perks! Skip the lines with your VIP fast-pass for festival entry, bars and merchandise. Upon entering the VIP area, you'll be greeted with a welcome champagne and given two free drink tickets. Then stash your special VIP gift pack in your complimentary locker, and enjoy the show from our exclusive viewing area. All this awaits you with the EDC VIP Experience!
Exclusive viewing area
Priority entry lane
Priority bar lane
2 drink tickets and 1 welcome champagne*
Priority merchandise lane
Exclusive VIP gift
Lockers (free of charge, limited quantity available)
VIP Lounge
Complimentary massage services
Exclusive Viewing Area
Exclusive VIP Gift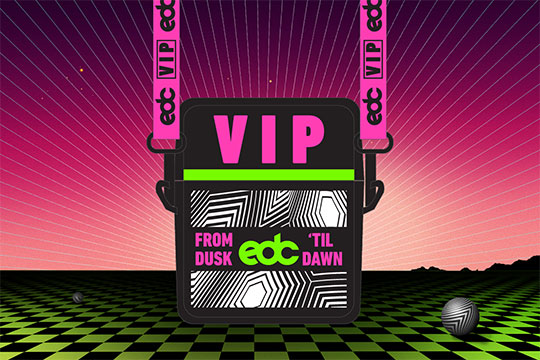 Beware of scalpers and scammers! See our Ticket Info & FAQ for ticketing policies and answers to your questions. All VIP guests must be 20+. Below prices include tax. Buy early and save! Quantities are limited, and prices will increase as tiers sell out.
*Items sold inside the VIP area will be limited to beer, champagne, and soft drinks. For those who prefer something other than the welcome champagne, we will be more than happy to accommodate you with a soft drink. Special VIP merch will be given only once, even if you have a 2-day ticket.
Gallery