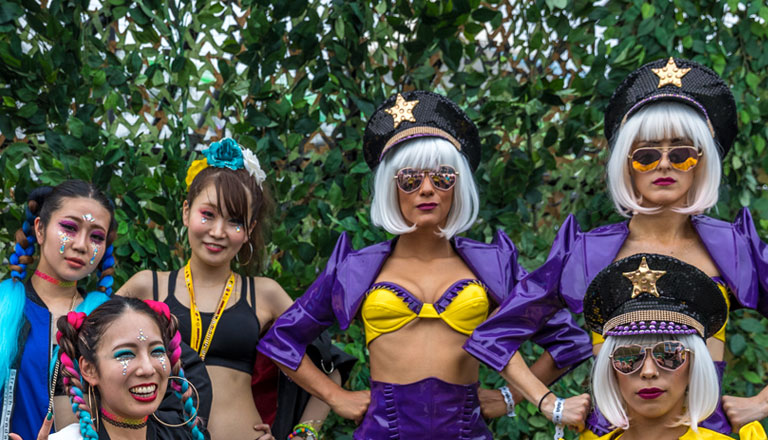 Hours & Info
Venue & Hours
ZOZO Marine Stadium & Makuhari Beach Park
1 Mihama, Mihama-ku,
Chiba-shi Chiba 261-0022, Japan
For a map, check out the Location page.
Saturday, May 11 & Sunday, May 12, 2019
Gates open: Noon daily
Show times: 12–9pm daily
Ages & ID
You must be 18+ to purchase GA tickets and enter the festival venue. You must be 20+ to enter VIP areas and/or purchase alcohol (with special wristband given at ID check booth). Photo ID is required.
Acceptable Forms of ID
Passport
Photocard driving license (all countries)
Unacceptable Forms of ID
Photocopied or expired ID of any kind
School ID
Birth certificate
Consular ID
Personal Belongings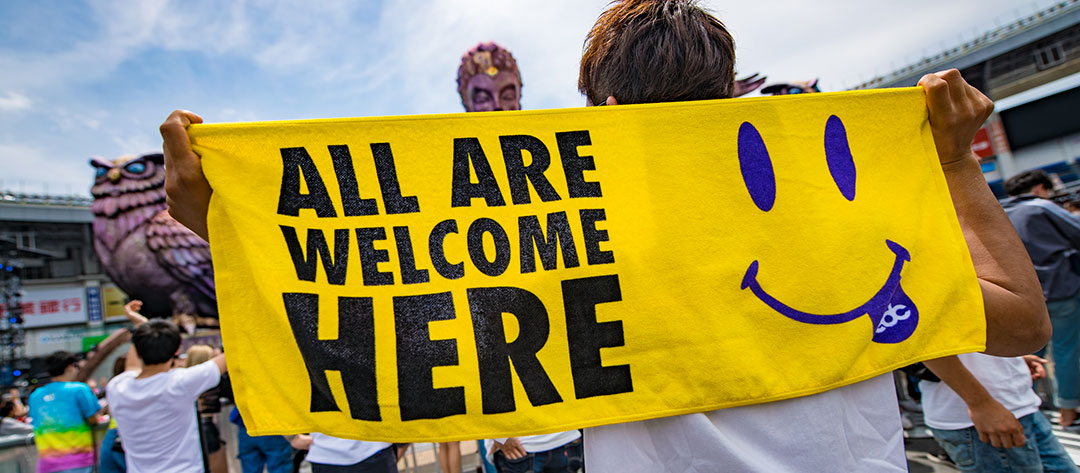 Any items prohibited by the event organizers may not be brought inside the venue and will be confiscated at the entrance.
Carrying any articles/items considered dangerous and/or illegal into the venues is strictly forbidden, and in some cases, the event organizers shall have the right to ask the person with the item to leave the event site without refund.
Please be responsible for your own belongings.
Cooling boxes, parasols, mats, cans, selfie sticks, bottles and flammables (e.g., fireworks) are prohibited.
Only empty plastic water bottles and official Insomniac water bottles will be permitted into the venue. No outside food or drinks will be allowed.
Pets are not allowed within the venue, with the exception of service dogs; however, service dog owners should be aware that there are limitations to admissions accordingly.
Code of Conduct
This event takes place over a long period of time. Your physical well-being is your responsibility. Please bring clothing suited for all weather, including comfortable footwear (platform shoes or heels may cause falls), and pay attention to any symptoms of illness, heat and sun exposure.
We advise you to take public transportation.
Dispose of trash according to its recycling category, and do not litter the streets.
Please respect the communities and neighborhood around the festival, and refrain from actions disrespecting the neighbors, including but not limited to: causing unnecessary noise, destroying public/private property/wildlife, parking illegally (which may hamper the mobility of emergency vehicles), or littering.
Admission may be restricted at each stage due to capacity.
The event organizers, performers or venues will not be held responsible for any accidents, mishaps, injuries or thefts occurring inside or outside of the venues. We must ask you to take responsibility for your own actions.
Festival Policies
Official merchandise sold at the festival may not be exchanged or returned after purchase, except defective items.
Smoke only in designated areas.
Overnight camping in the vicinity of the venue is strictly prohibited.
Dangerous acts, such as diving or moshing, are prohibited.
The event organizers will not be held responsible for injuries suffered by way of negligence of personal safety. The event organizers will see to first aid and arrange emergency services in case of injuries caused by prohibited dangerous acts, such as diving or moshing, but will thereafter not be held responsible. Furthermore, if such accidents involve a third party, it is the responsibility of all parties concerned to find ensuing action toward legal revisions. The event organizers will under no circumstances intervene or become involved in troubleshooting in such instances.
Anyone found entering the event unlawfully will be taken into police custody, for whatever the reason, and compensation for such actions will be charged.
Right of Publicity
Customers are permitted to bring compact digital cameras and camera phones, only for the purpose of personal viewing. Professional-caliber cameras are prohibited. In the case a legal conflict arises relating to audio and/or visual recording using any form of recorders/devices, of any individuals including but not limited to performers, audience, and/or public and private facilities, the responsibility shall fall strictly onto the person who acted. The event organizers will under no circumstances become involved.
Totem Guidelines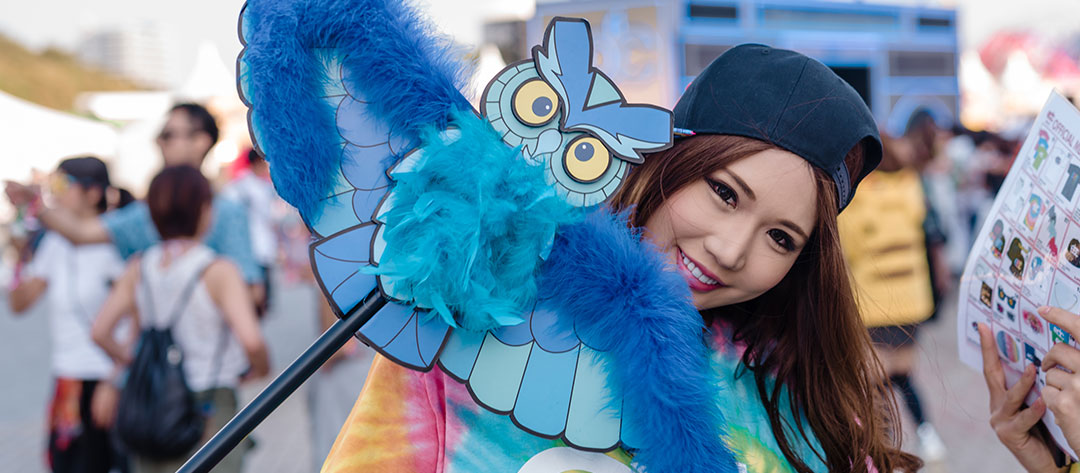 Maximum height is 3 meters.
Totems must be made from a lightweight material (e.g., foam, PVC — no solid material).
Collapsible/telescoping camera extenders that follow the above guidelines are OK (lightweight/hollow aluminum/polycarbonate).
PVC, light wood or aluminum poles must be no thicker than 2.5 centimeters in diameter.
Decorated pool noodles work great for easy entry through security.
Inflatables attached to totems must be deflated upon entry.
Any item deemed dangerous will not be allowed.
Totems promoting illegal activity or hate speech will not be permitted. Please keep it PLUR.