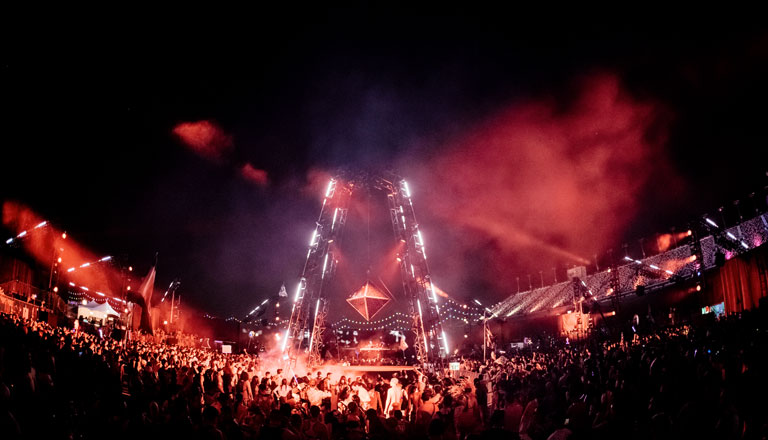 Factory 93
What Is Factory 93?
Factory 93 explores the intersection of untethered creativity and bold self-expression, while never taking its finger off the pulse of the underground.
When Insomniac broke out its figurative bolt cutters to dismantle the lock on the warehouse scene and return to its roots, it retold the story of its origins in hosting historic parties in the streets of Los Angeles. It also gave birth to a movement where discerning dance music fans are living on the frontlines of celebrating radical ideas through the fusion of immersive live art, cutting-edge technology, and exceptionally curated house and techno.
That vision continues to hold the same ground, even as the brand grows and extends beyond the Downtown Los Angeles warehouse district, where it was originally conceived. Whether it's at an intimate warehouse space or on a festival dancefloor, Factory 93 manufactures moments that make this culture one we're proud to call our own.
Gallery